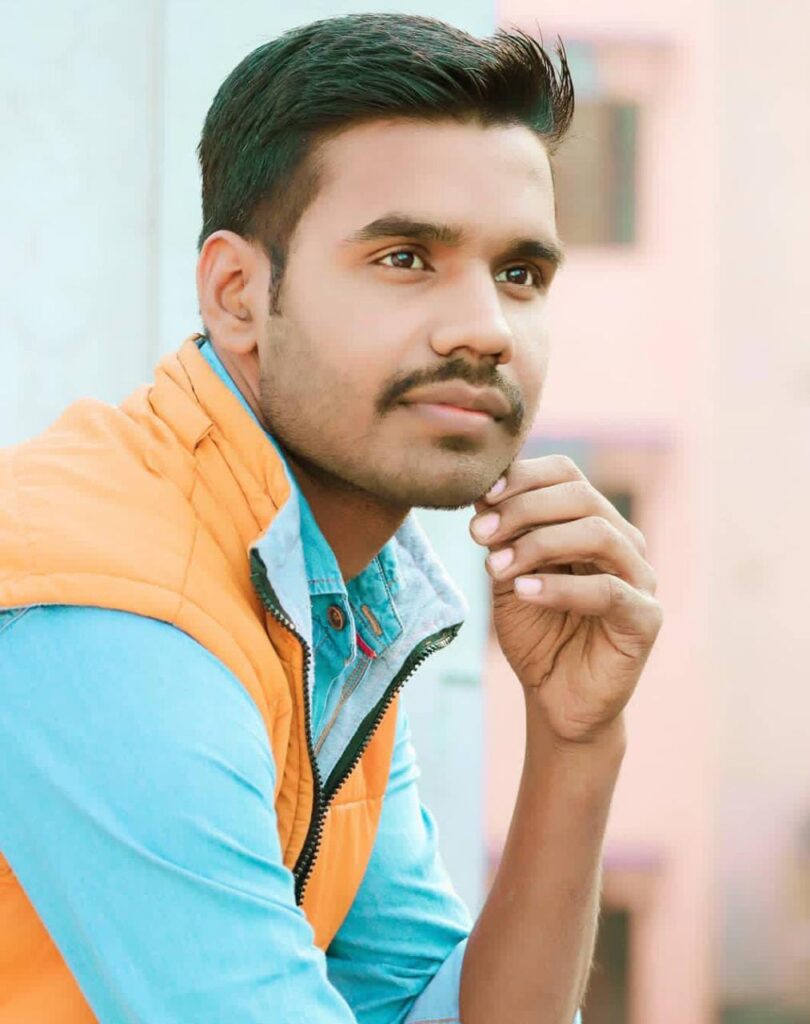 Rajender Ojha, a talented actor and tennis coach, has emerged as a prominent figure in the world of acting, leaving an indelible mark on both stage and screen. Hailing from Mangolpuri, Delhi, with his roots in Bihar, Rajender has successfully pursued his passions and carved a niche for himself in the entertainment industry.
With an ardent love for acting and lawn tennis, Rajender has dedicated years to honing his skills in both fields. He has embraced his passion for acting by being an active member of the renowned Asmita Theatre Group in Delhi, under the guidance of Shri Arvind Gaur, the group's esteemed director. Over the span of eight years, Rajender has gained extensive experience in the theater, enriching his craft and leaving a lasting impression on audiences.
As a member of the Asmita Theatre Group, Rajender has performed in numerous street plays and stage plays across various schools, colleges, and other venues in Delhi and all over the country. These performances have covered a wide range of social and political topics, allowing Rajender to showcase his versatility and bring attention to important issues. Some of the notable plays he has been a part of include "Amritsar aa gaya," "Ramkali," "Moteram ka satyagraha," "Court Martial," "jis lahore nahin dekhiya wo jamiya hee nahi," "log baag," "Ek Mamooli Aadmi," and many more. His dedication to theater and his ability to bring characters to life have earned him immense praise and recognition.
Rajender's talent and passion for acting have not been confined to the stage alone. He has also ventured into on-screen work, showcasing his skills in various projects. One of his notable on-screen appearances includes the film "RAKSHABANDHAN," where he had the opportunity to share screen space with acclaimed actors Akshay Kumar and Bhumi Pednekar. In the film, Rajender portrayed the character of Akshay Kumar's neighbor, leaving a lasting impression with his nuanced performance.
Looking ahead, Rajender has an exciting project lined up that is generating tremendous anticipation among both critics and fans alike. He will be seen in the upcoming movie "Dunki," directed by the acclaimed Rajkumar Hirani. The film boasts a star-studded cast, including Shah Rukh Khan, Taapsee Pannu, Vicky Kaushal, and Boman Irani. With such exceptional talent coming together, "Dunki" promises to be a cinematic treat for audiences. The movie is set to release on December and fans are eagerly awaiting Rajender's performance.This is Being honored with the 'Bharat Gaurav Ratan Shri Sammaan' in September.
Rajender Ojha's journey from Mangolpuri to Bihar exemplifies the power of pursuing one's passions with unwavering determination. His dedication to both acting and tennis has allowed him to excel in both fields and showcase his multifaceted talent. With his profound experience in theater and his impressive on-screen appearances, Rajender continues to make his mark in the entertainment industry. As he embarks on his upcoming project "Dunki," Rajender Ojha's star is undoubtedly on the rise, and we eagerly await his future endeavors.
If you have any objection to this press release content, kindly contact editor[at]up18news.com to notify us. We will respond and rectify the situation in the next 24 hours.
Tags : Rajender Ojha , Rajender Ojha in Dunki , Rajender Ojha in RAKSHABANDHAN