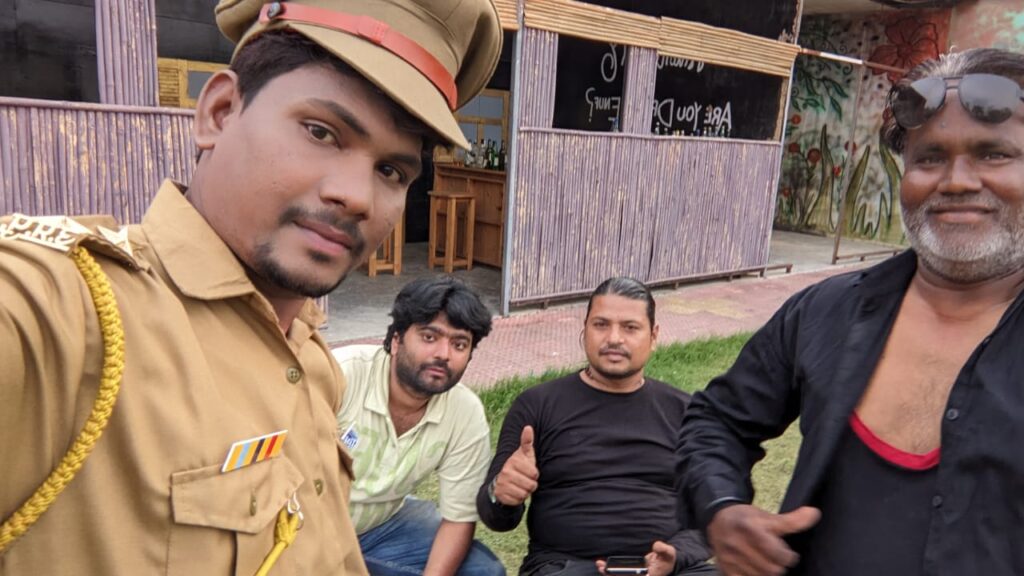 Asim Jafri, a well-known Casting Director with an impressive portfolio of short films, feature films, and digital ads, has embarked on a new creative journey as he takes on the role of Creative for an upcoming Haryanvi Song to be shot in Kanpur. We had the opportunity to sit down with Asim and delve into his exciting new venture.
Throughout his career, Asim has faced and conquered numerous challenges, starting with his passion for theatre right after graduating. His talent shone through as he portrayed the lead role of Chandu in the captivating theatre play "Ek Aur Dronacharya," followed by the pivotal character of Swami Ramanand in "Das Din ka Anshan." Asim's outstanding performances in these productions led to his involvement in ten major plays, earning him a well-deserved reputation. However, Asim made a pivotal decision to transition into the field of Casting Director.
With an extensive portfolio comprising more than 15 projects, Asim has proven his mettle in the art of casting. One of his notable achievements includes working on the casting for the popular album "Kahin Na Lage," which showcases renowned TV actress Navina Bole and Dr. Abhinit Gupta in leading roles. Leveraging his vast experience in casting, Asim has now taken on the role of Creative for an upcoming Haryanvi Song.
In this new creative journey, Asim's unique touch is poised to make a lasting impact on the project. His unparalleled knowledge and experience in the entertainment industry will undoubtedly play a significant role in shaping the success of the Haryanvi Song. Asim's ability to bring out the best in talent and his creative vision will contribute to crafting a captivating musical experience.
Furthermore, we are delighted to announce that the Haryanvi Song is being directed by Pramod Gupta, a prominent figure in the entertainment industry. Pramod Gupta is renowned as the founder of the reality TV show "Dhamal India Dance," which has captivated audiences in Uttar Pradesh and North India. His expertise and directorial finesse are sure to elevate the Haryanvi Song to new heights. The song is scheduled to air on Ishwar channel, further enhancing its reach and impact.
Asim Jafri's transition from Casting Director to Creative is a testament to his versatility and passion for the entertainment industry. We eagerly anticipate witnessing his creative contribution to the upcoming Haryanvi Song and extend our heartfelt wishes for his continued success in this exciting new venture. With Pramod Gupta at the helm, we anticipate an extraordinary collaboration that will captivate audiences and leave an indelible mark on the world of Haryanvi music.
If you have any objection to this press release content, kindly contact editor[at]up18news.com to notify us. We will respond and rectify the situation in the next 24 hours.
Tags : Asim Jafri , Casting Director Asim Jafri , Pramod Gupta ,